Posted by Jackie Anderson, DJ Smith, TJ Supper on 3rd Jun 2021
In a previous blog, we gave you the steps to install Ubuntu on a Panasonic Toughbook CF-31. Maybe you successfully installed Ubuntu, but ran into issues with the GOBI card settings. No need to worry-we can help with that. In the following blog, we'll explain step by step how to fix them.
Step one: boot the Toughbook into BIOS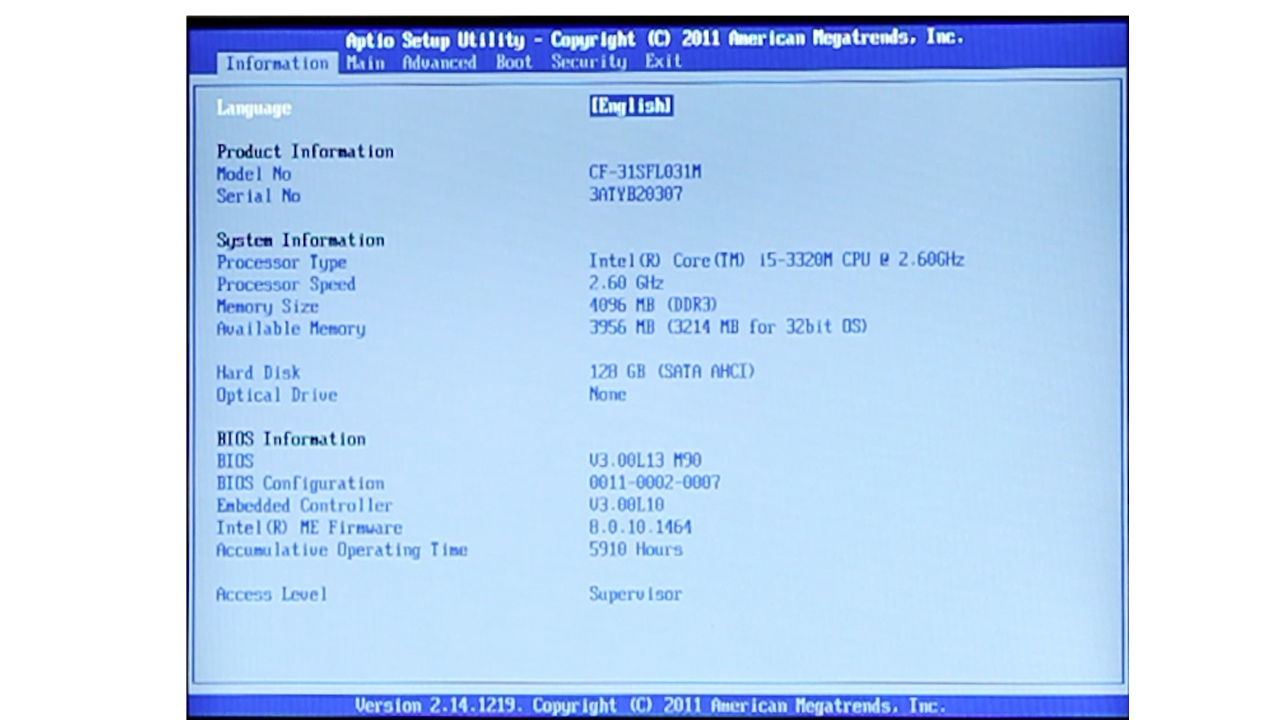 When the Toughbook first starts to boot up, a blue background with a white Panasonic text will appear. When you see this, press the F2 Key.
Step two: enable Wireless WAN
1. Once inside the BIOS, using the arrow keys, go to the "main" page.
2. Scroll down to "Optional Kit Configuration".
3. Once highlighted, press the Enter key to open up the "Optional Kit Configuration".
4. You will then be prompted to enter a password. Type toughkit into the field and a new window will open (this is where you can select a value for the "Optional Kit Configuration").
5. Press Enter. Depending on what model CF-31 you have (find your model here), the value should be changed to either 04 or 13 (if it is not already set to that value).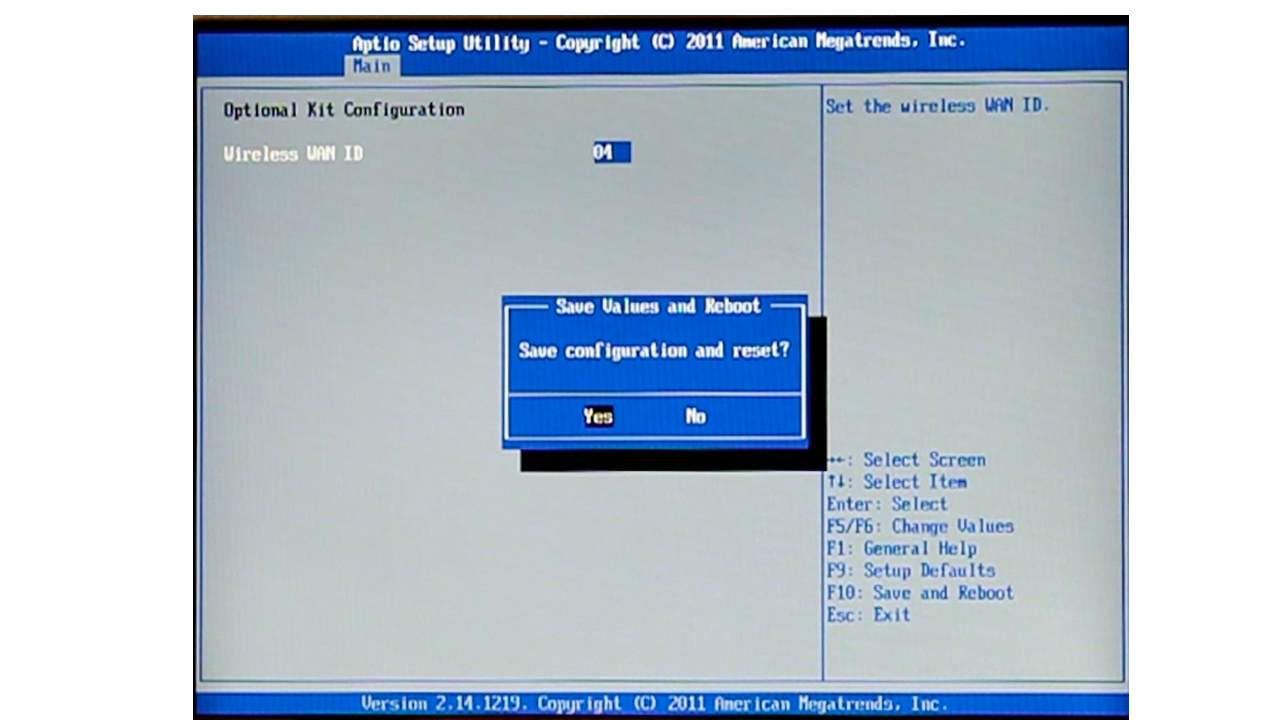 6. Once you type in the value, press Enter.
7. Then use the F10 key to open up the prompt to save changes.
8. Use the arrow keys to select "save" and then press Enter.
9. When the CF-31 restarts, and the Panasonic screen comes back up, press F2 again to go back to the BIOS.
10. This time, use the arrow keys to navigate to the "advanced" tab.
11. Select the "wireless configuration" option with Enter once it is highlighted (you should now see a Wireless WAN option if it was not there before).
12. If the Wireless WAN is enabled, you can press F10 and save your changes.
13. If it is disabled, hover over the Wireless WAN and press the spacebar once so that it says enabled. Then press F10 to exit and save changes.
Step three: open network settings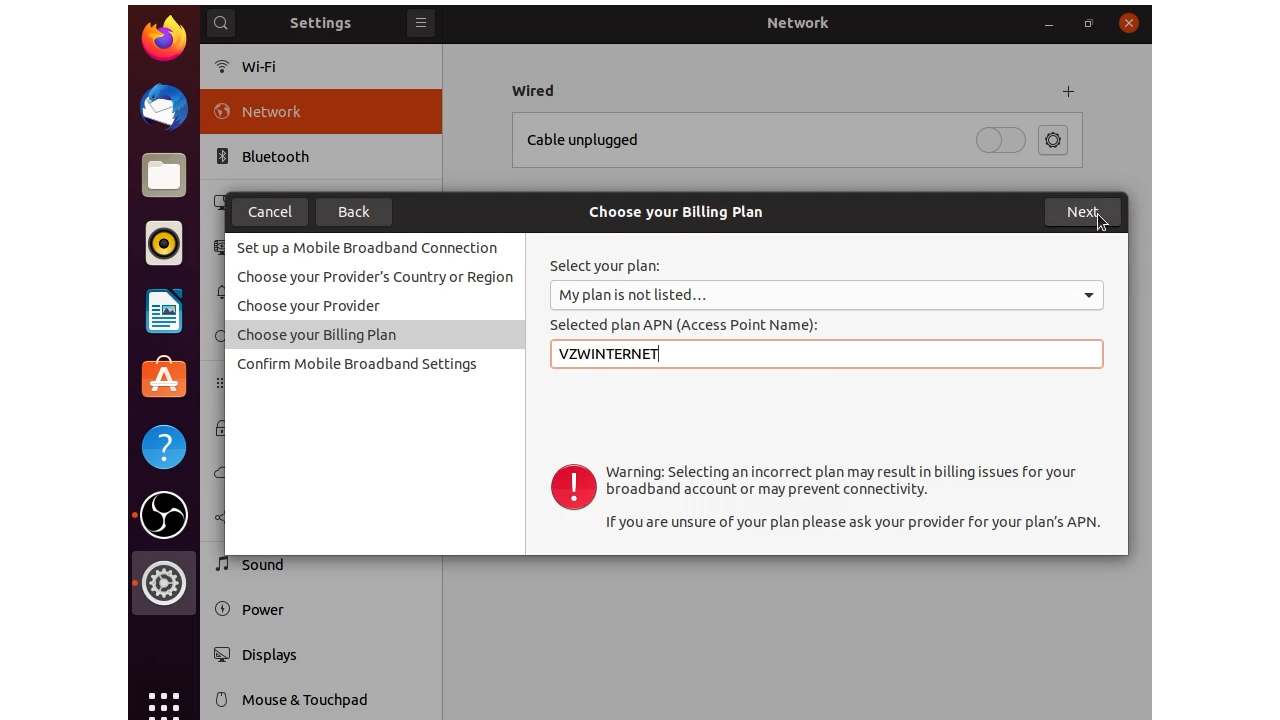 1. This time, let your CF-31 boot up into your Ubuntu operating system. Once fully loaded, sign in.
2. In the top, right hand corner, click the down arrow icon.
3. Select "mobile broadband off"
4. In the options that drop down, click "mobile broadband settings"
5. Under the mobile broadband slider will be a bar that says "network: add a new connection". Select that option. A window will then pop up showing the information you will need to set up a mobile broadband connection.
6. You can select "next" provided you have the following; a cellular/broadband provider, an activated SIM card for your plan (inserted into the CF-31), and the APN for the plan that you have.
(e.g., when using a Verizon Sim card, you would select "Verizon" as the provider and select "next". It will then ask you for the billing plan)
On a personal note, TJ says: "I've never used one of the preset selections. I've always used "my plan is not listed" and entered in my APN manually. That way, I know that my settings will be exactly how I need them. However, if you can get one of the preset selections to work, there shouldn't be anything wrong with it."
7. If you do choose to select "my plan is not listed", you will enter in your APN manually (the Verizon default is VZWINTERNET).
8. You should now be able to toggle on and off using mobile data as your internet connection.
…and you're done!