Three major questions that come up when purchasing a Toughbook:
Should I buy the extended warranty?
Any of our sales people would be more than happy to help you with the first two questions. Question three can be a bit more tricky.
Any refurbished Toughbook you buy from us comes standard with our Limited Lifetime Warranty. With a few minor exclusions, that covers non working parts for the first six months, and includes technician service for as long as you own the machine. The extended warranty options we offer can stretch that initial six months of coverage to one, two or three years from the date of purchase. If you choose a three-year extended warranty, we'll guarantee a trade-in value of at least $150 for your working unit at the end of the warranty period.
So, is it worth it? this is a question we cannot answer for you. Consider the following:
Are your personnel rough on your equipment?
Have you needed a lot of repairs in the past?
Do you value the security of knowing, for sure, that your investment will be in service for the next three years?
Would the $150 discount be useful to you when it comes time to upgrade?
If you answered "yes" to any of those questions, you should seriously consider adding a warranty to your purchase.
OK, OK. I understand. Nobody likes a hard sell, especially on a warranty. That's really not what we're all about here (that's why this article is tucked away in the blog and not popping up at you at every turn). I do want to point out some benefits, however, if only because we owe it to you to give you as much information as we can.
Let's say you buy a refurbished CF-19 from us. It's a great computer, and it's built to last. But accidents happen. Maybe two years into your ownership, the system board fails. You won't have to pay a cent in labor, but that could be a $399.99 part (if you're lucky and we have it in stock; if we special order it, it'll cost a lot more). If you purchased the 3-year extended warranty, pat yourself on the back because, after just one repair, you're already $99.99 ahead of the game. If you haven't purchased a warranty, you're in the hole almost four hundred bucks (or without a working Toughbook).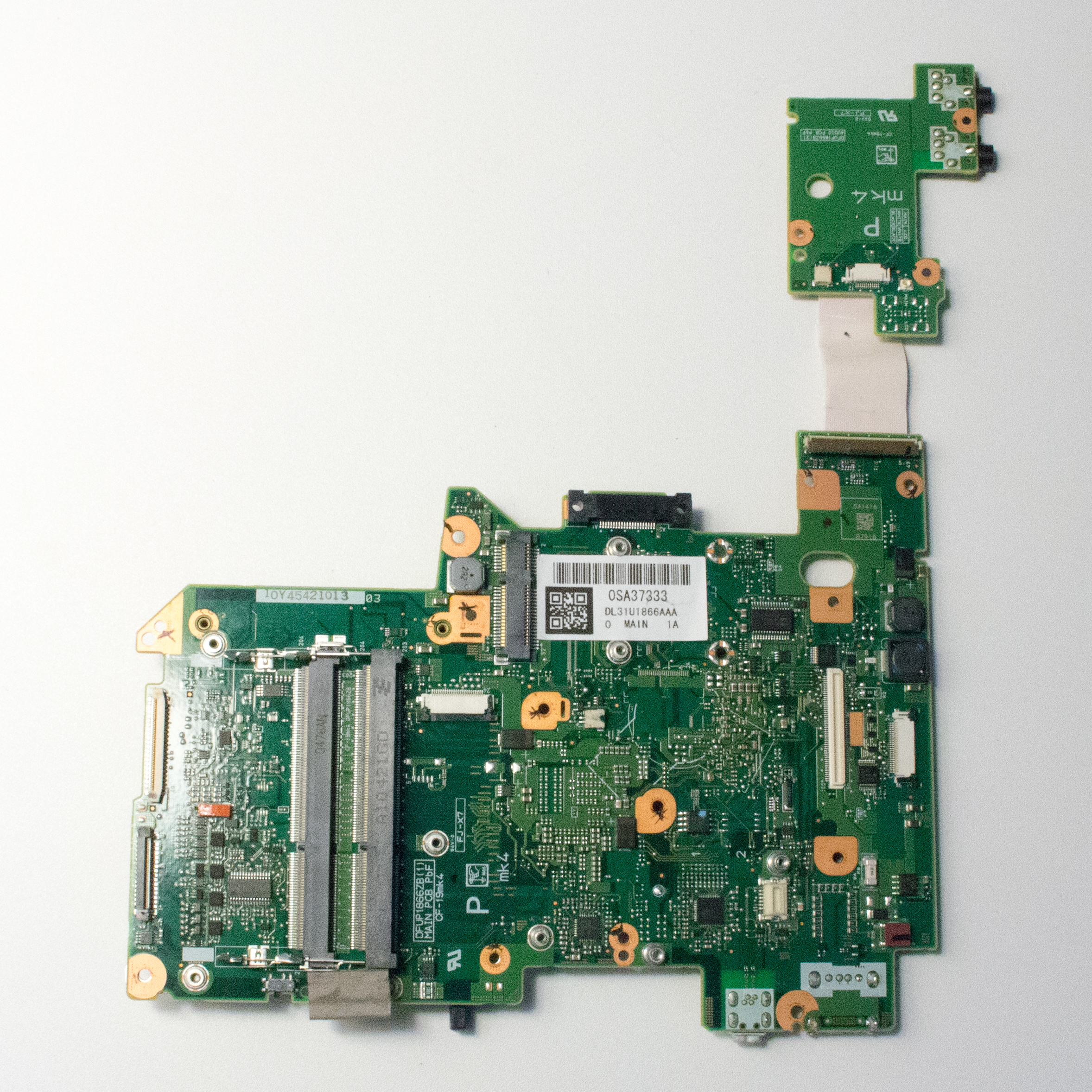 Pictured above: a replacement CF-19 MK4 system board costs $399.99 as of this writing.
After three years -- even though your extended warranty has helped you to keep a solid working machine -- maybe you decide you're ready to upgrade to a newer model. trading in your old CF-19 automatically hacks $150 off the price. Add that to the price of the LCD screen you got for free, and that $300 3-year warranty ends up being worth $549.99. Remember, that's if it only ended up needing one repair.
In the end, it's your call. We believe one of our extended warranties is a great deal, but you must ultimately decide what to do. If you have any questions, please feel free to call us toll-free at (877) 202-7788 or shoot us an email. We will never push you into buying something you don't want.