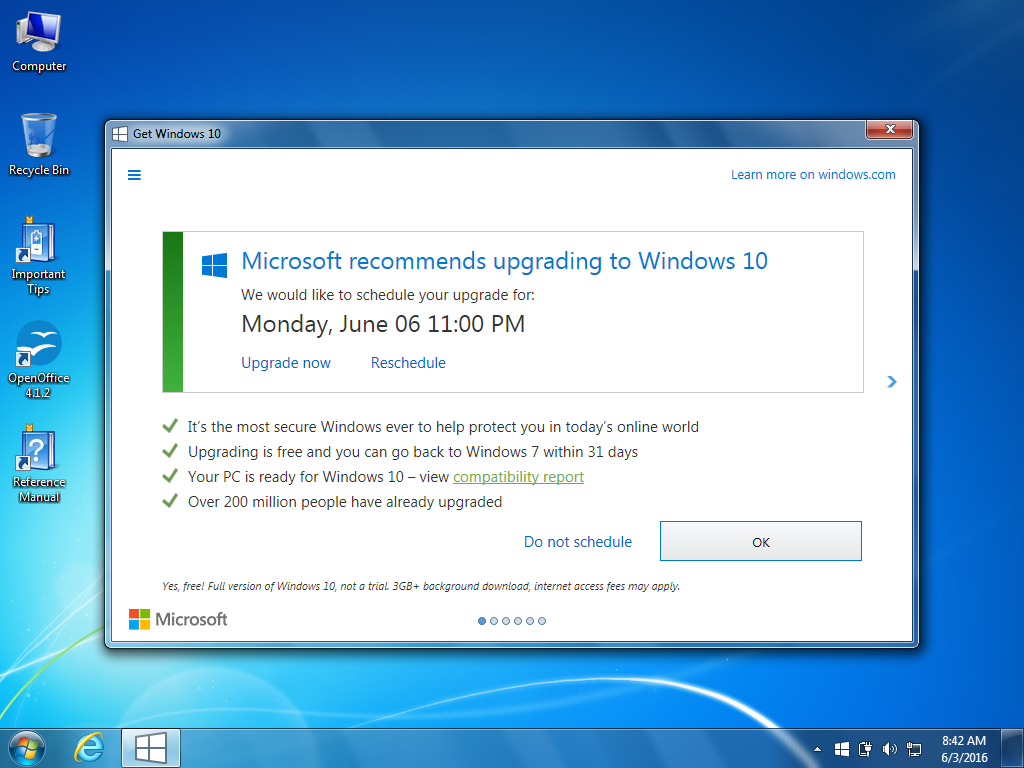 Microsoft recently started scheduling automatic updates to Windows 10 for machines running Windows 7 or 8. Instead of opting in to the update, you now have to deliberately opt out. If you're like most people, you've probably gotten into the habit of exiting out of those pesky "Get Windows 10" pop-ups every day. If you simply ignore the pop-ups, Windows 10 will plant itself in your computer whether you want it there or not. On your home computer, that might be a nuisance. On your work machine, especially if it is a Toughbook, that could be a nightmare. Software incompatibility and driver issues could grind your workflow to a halt.
To prevent Windows 10 from slipping into your machine like a virus, we recommend GWX Control Panel. Click the link to read the complete instructions and to download the program.
Let's walk through how to use the GWX Control Panel
First, install the program GWX Control Panel. You'll be asked whether you want to save it or run the install. If you're planning on installing on multiple machines, then save it to a flash drive. Otherwise, just run the install and follow the instructions in the install wizard.
Options, options, and more options
The GWX Control Panel should open up automatically after installing. After the program is opened you'll need to accept the licensing terms.
1) At this point, you'll be offered several options; first choose the option titled, "Click to Disable 'Get Windows 10 App (Remove Icon)."
2) Then select the option titled, " Click to Prevent Windows 10 Upgrades."
3) Now, if you're given the option to "Click to Delete Windows 10 Download Folders" -- select that as well (these files take up more than 3GB of storage space!).
4) Now, select the option titled, "Click to Delete Windows 10 Programs."
5) Finally, select the option titled, "Click to Change Windows Update Settings." Within this option, opt to ask before installing any Windows updates, this with insure that you don't accidentally install anything Windows 10 related.
Matt, our resident Toughbook guru has made a video explaining this process in detail.