Posted by Bob Johnson, TJ Supper on 2nd May 2023
If you want a laptop that can handle any outdoor adventure, check out the Durabook S14I. This semi-rugged laptop can withstand harsh environments and rough conditions without sacrificing the ability to deliver high-performance processing power. Whether hiking, camping, or working in the field, the Durabook S14I will not disappoint you.
The Durabook S14I features the latest 11th Generation Intel processor and integrated Intel Iris Xe graphics; you can also upgrade to an integrated NVIDIA GeForce GTX1050 graphics card for more demanding rendering tasks. It also has a high-speed and spacious NVMe PCIe SSD, plus two additional internal SSD slots for extra storage. With Intel Wi-Fi 6 and Bluetooth V5.2, you can easily stay connected and sync your data.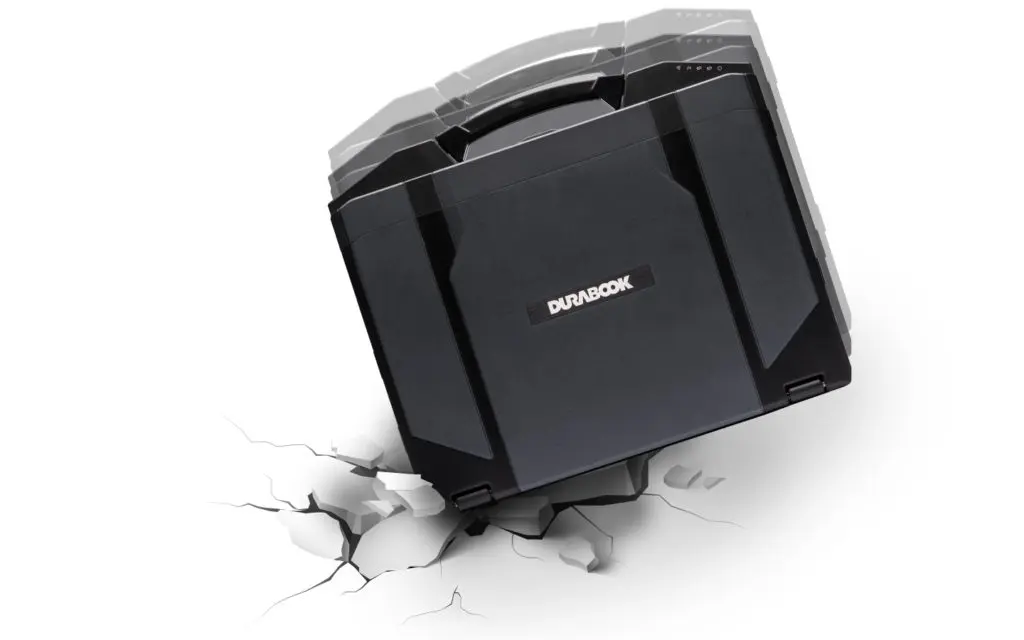 Exceptional Durability and Security
But what makes the Durabook S14I stand out from its competitors is its exceptional durability and security. It meets the standards of MIL-STD-810H, which means it can survive drops, shocks, vibrations, dust, humidity, and extreme temperatures. It also has an IP53 rating, which means it is nearly impervious to dust and can resist sprays of water. The laptop has a robust mechanical design and a magnesium alloy case that protects it from damage. It also comes with a sturdy carrying handle along the front of the casing for extra portability and easy maneuverability
Highly Durable, Bright Display
The Durabook S14I also has a stunning 14-inch Full HD display with DynaVue technology, which enhances the brightness and contrast for optimal visibility in any lighting condition. The display supports a 10-point multi-touch input with four touch modes for different scenarios: glove, stylus, water, and finger. You can also use Windows Hello encrypted biometrics to unlock your device with your face or fingerprint.
Versatile and Long Lasting
The Durabook S14I is rugged, reliable, portable, and versatile. It weighs only 5.07 lbs and is 33% slimmer than the previous generation. It has a nearly 50WHr battery that can last up to 10 hours and supports battery hot-swaps for uninterrupted use. It also has various interfaces and expansion options, including HDMI, VGA, USB Type-C DP, smart card reader, PCMCIA or Express Card slot, and RFID reader, each kept safe from the elements by a protective flap designed specifically in mind to shield the laptop from dust and debris.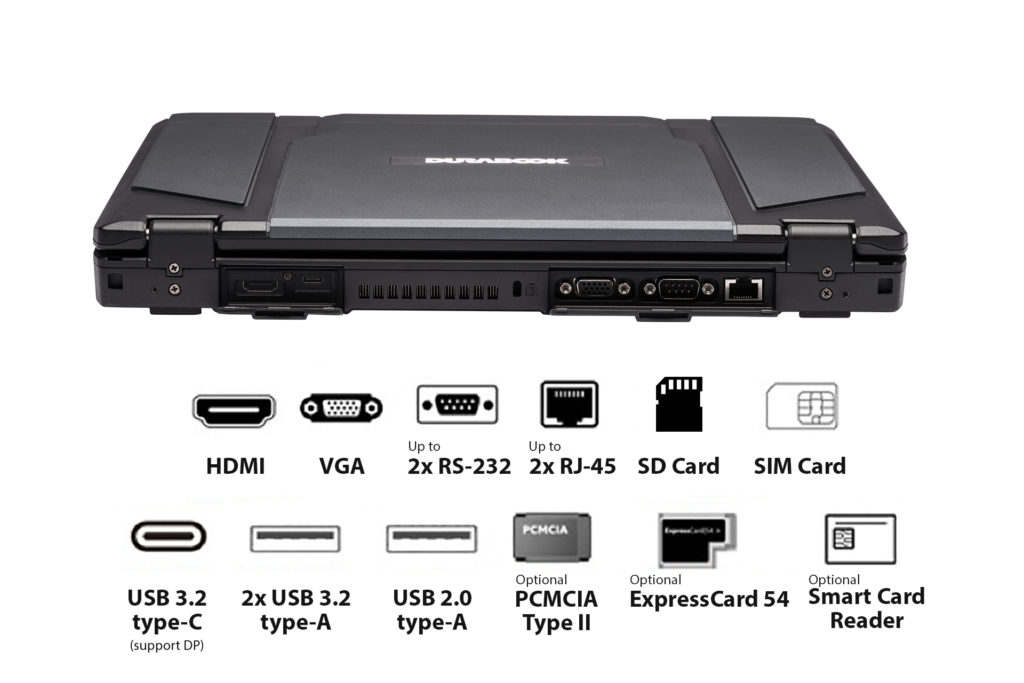 The Durabook S14I is the ultimate laptop for the outdoor adventurer. In a sleek and elegant package, it combines military-grade durability, field-worker functionality, computing performance, and long battery life. If you want to learn more about this fantastic device, visit our website or contact us today. We are happy to answer any questions and help you find the best solution for your needs.