Posted by Austin Potter on 10th Aug 2016
If you're a hobby boater, you might be looking for an affordable yet reliable navigation system. If so, have you considered a fully-rugged Panasonic Toughbook? Paired with the right software and a dedicated GPS module it has the potential to be the perfect setup. Let's talk about what you'll need.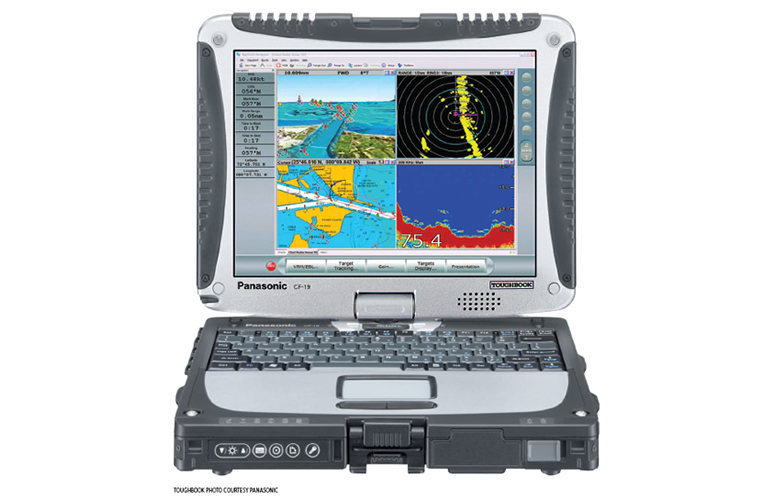 First, given the wet or salty environment that it will likely be exposed to, it's recommended that you start with a fully-rugged model like the CF-31 or CF-19. It might also be worthwhile to consider upgrading to a rubberized keyboard.
Second, you'll need good charting software. This is a matter of personal preference. There are many to choose from, the most popular being Rose Point's Coastal Explorer, TZ Navigator v3, and RayTech. You also can look into free navigation software like, SeaClear and OpenCPN.
Last but not least you'll need a GPS source which can be wireless or you can connect it using the serial port or with a converter via the USB port. The signal that the software and GPS talk to each other with is called NMEA 0183. You'll need the specific driver software that's designed for the GPS of your choosing in order for the GPS source to communicate with your Toughbook.
Typical specs needed for electronic chart software are:
Windows 7 (32-bit or 64-bit)
At least 1GB RAM
500 MB or more available hard drive space
Super VGA (800x600) or higher resolution
NMEA 0183, NMEA 2000, or Garmin compatible GPS
Do you use a Panasonic Toughbook on your boat? If so, please share your experience with us in the comments section.