Posted by Ed on 2nd Jul 2015
Thanks to everyone who stopped by our booth at PSE 2015 in Atlantic City last week! It was nice meeting y'all.
Here are some pictures.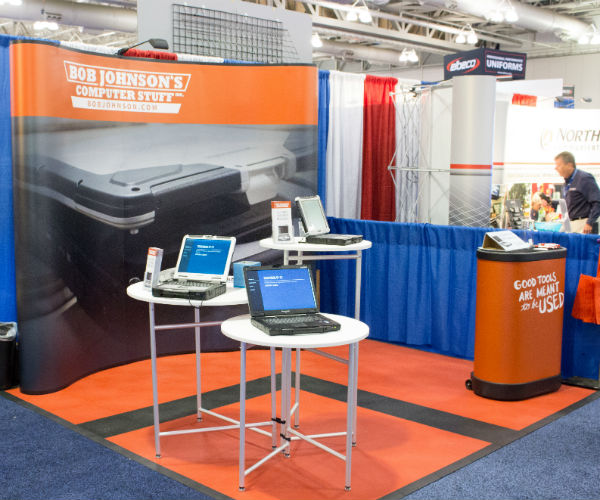 We redesigned our booth this year.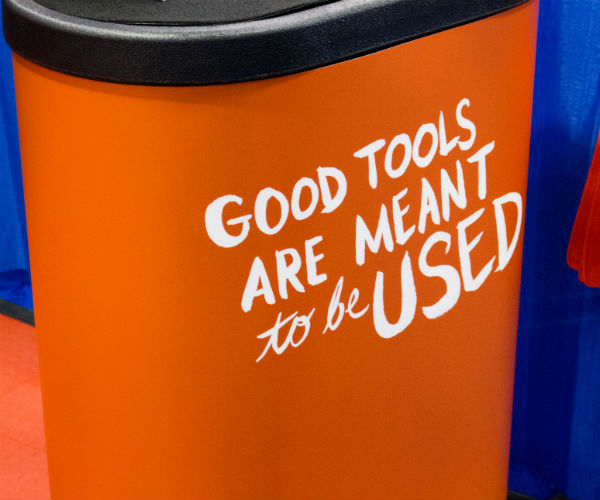 We started using this slogan last year. We've since gotten it hand-lettered by Alex Lasher.
(Side note: I counted about six or seven different companies on the convention floor using the slogan "Built Tough." I wonder if that was awkward for them, like when two women show up at a party in the same dress.)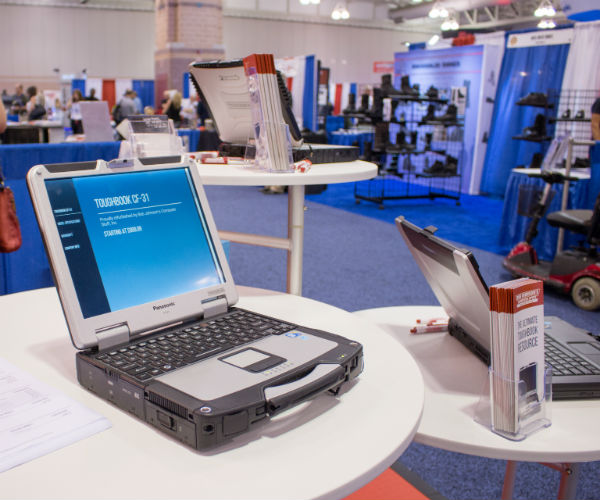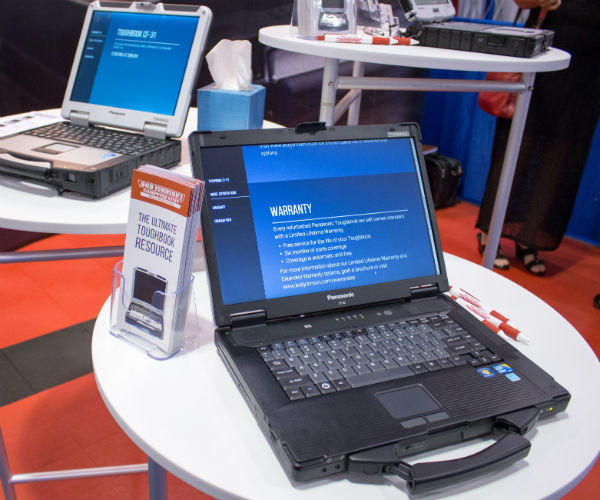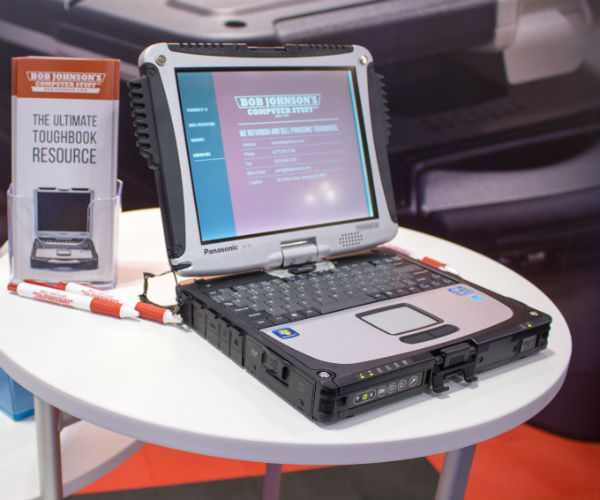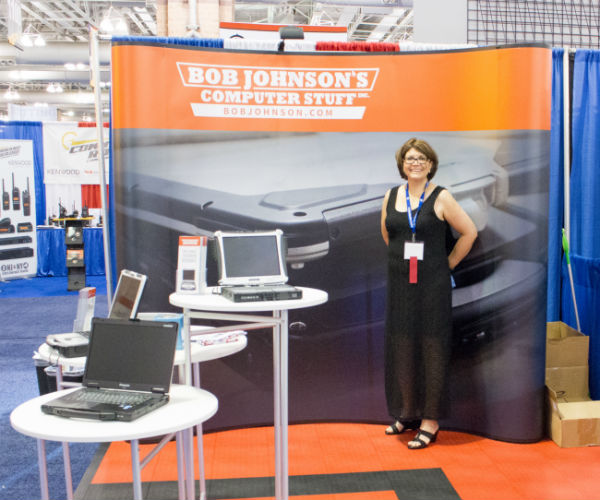 Marisa lookin' friendly as heck.
Bob and Marisa both lookin' friendly as all heck.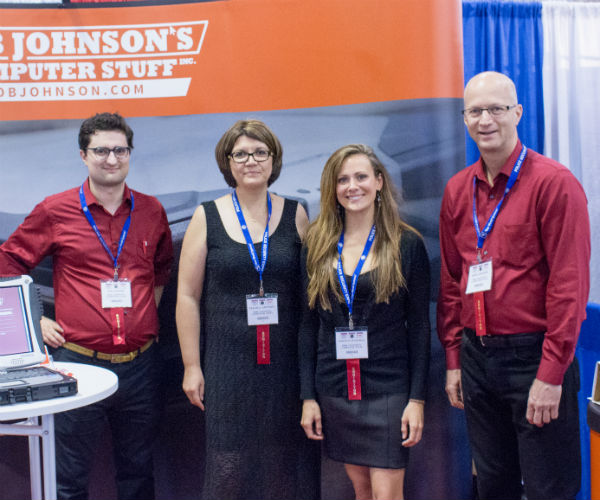 Ed asserts dominance with his gorilla belly, Marisa wonders how many more pictures we're gonna take, Christine wears a winning smile, and Bob breathes with his mouth.