Posted by Bob Johnson on 4th May 2017
Here at Bob Johnson's Computer Stuff, we get a lot of questions about rugged laptops that can be used for car and truck diagnostics. To be honest, our understanding of automotive diagnostics is limited...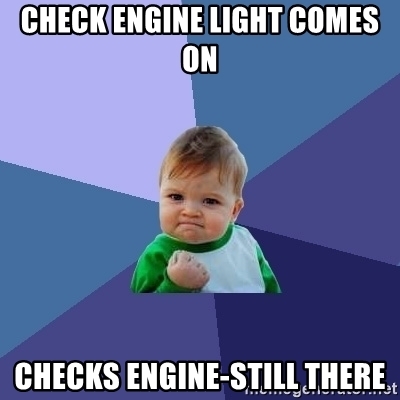 What we do know is automotive diagnostics is an ever-evolving, increasingly digital art.
You need basic wrenches, ratchets, and socket sets as much as you need to update your software. You must also get your hands dirty because, well, you know, cars and grease are a requirement.
Garages, mechanics, diagnosticians, and overall automotive magicians do tough work and the average laptop just won't cut it. Have you ever tried swiping your iPad with a greasy finger?
Better yet, can you imagine what the damage would be if you knocked it off of your tool box and onto the concrete floor? Oof. We've used the pretty stuff too. It just isn't always practical.
Save yourself the headache and get a rugged computer. Military-grade rugged devices are the best laptop for automotive technicians and mechanics. They do what you need, keep you working, and are less apt to suffer injury in your work environment.
To make it easier on you, and to get you back to fixing our car problems (please!), the results of our in-house research come down to a few models:
Refurbished
For a refurbished option, we recommend the fully rugged Toughbook CF-19 and the semi-rugged Toughbook CF-53. Both of these refurbished recommendations include Wi-Fi capability, USB ports, an option for Windows 7 or Windows option 10, memory expansion, hardware upgrades, and a limited lifetime warranty (with the option to enhance the coverage extension.
Fully Rugged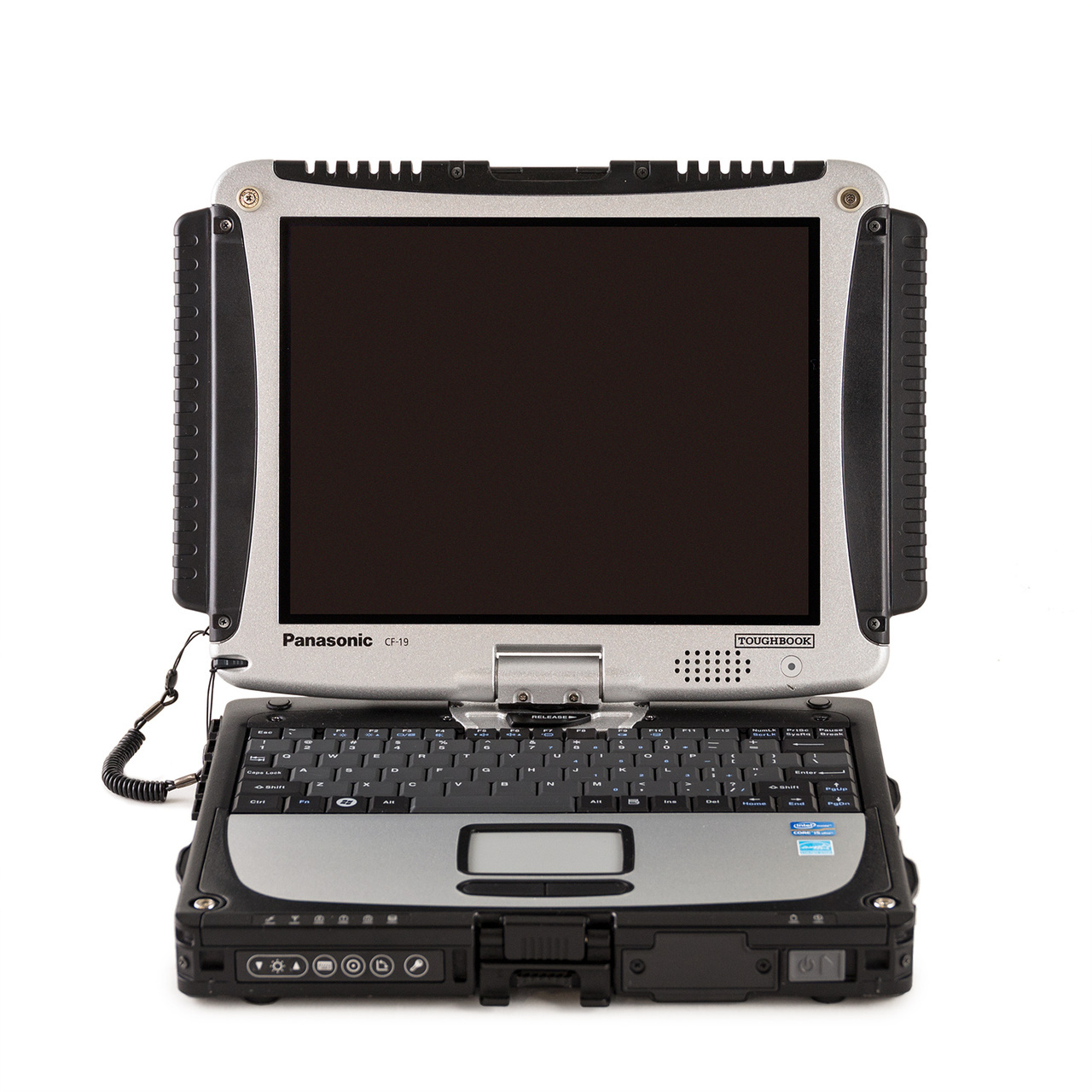 The CF-33 model is a powerful hybrid laptop that has a bright display and a fast Intel Core i5 processor. and has the versatility of tablet adaptability and touchscreen capability. A fully rugged model with a backlit keyboard, it can and will handle everything you need to tackle in a low-lit garage and shop environment, and then some.
The CF-33 has a smaller keyboard and weighs in at slightly less than 5 pounds. Its compact size and fully-rugged build make it the perfect workhorse in any garage and on the go. Every area of the garage and on the road.
Semi-Rugged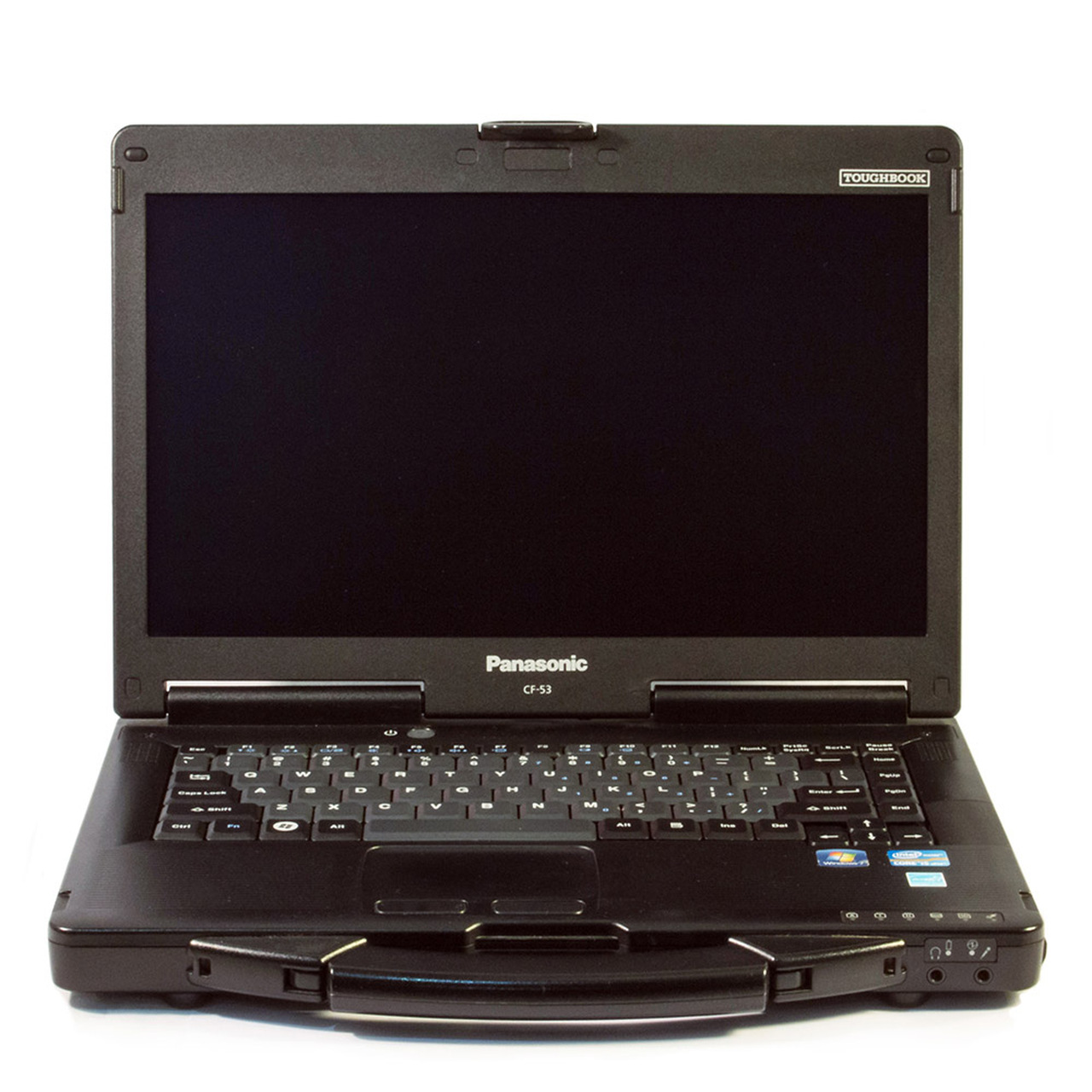 Are you looking for a laptop to perform double duty in and out of the office, with less focus on military-grade ruggedness? We've found that the CF-53 model is a hit with our mechanical friends.
Listed by Panasonic as a semi-rugged model, it also has the features needed to perform car diagnostic work. Sporting a more conventional laptop design, it will easily find its place in your tool box. It features:
A larger screen size
A lightweight build
A spacious keyboard
Intel Core i5 processor
New
If you're looking for a new rugged computer, however, we recommend the fully rugged Durabook Z14I and the semi-rugged Durabook S14I. Our new computer recommendations also include Wi-Fi capability, USB/HDMI ports, Windows 10 (standard), memory expansion, and hardware upgrades. They're also covered under Durabook's 3-year warranties(the Z14I is covered by their accidental warranty, whereas the S14I is covered by their standard warranty).
Fully Rugged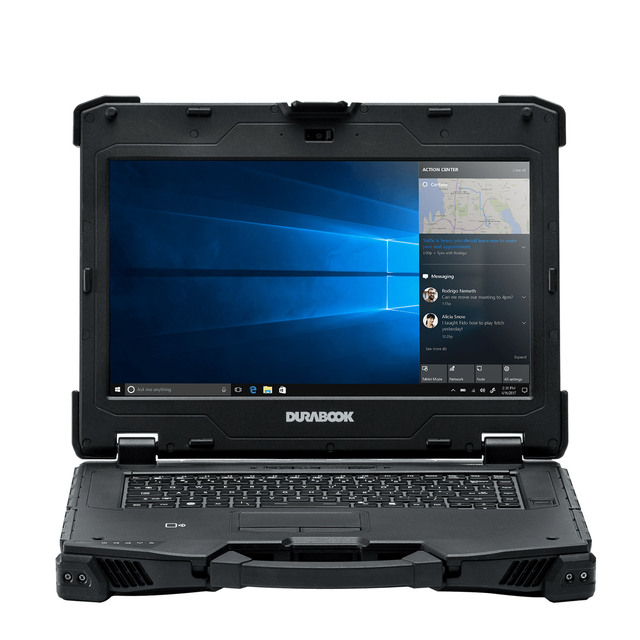 The fully rugged Z14I is the toughest laptop in Durabook's lineup, but it's also pretty sleek. The Z14I features a 14-inch, high-definition, multi-touch display.
Additionally, under the hood is an Intel Core i5-8250U 1.60GHz processor, 256GB SSD, and 8GB RAM. Not only that, but the options on this brand-new computer are extensive-you can "soup it up" to your heart's content.
Semi-Rugged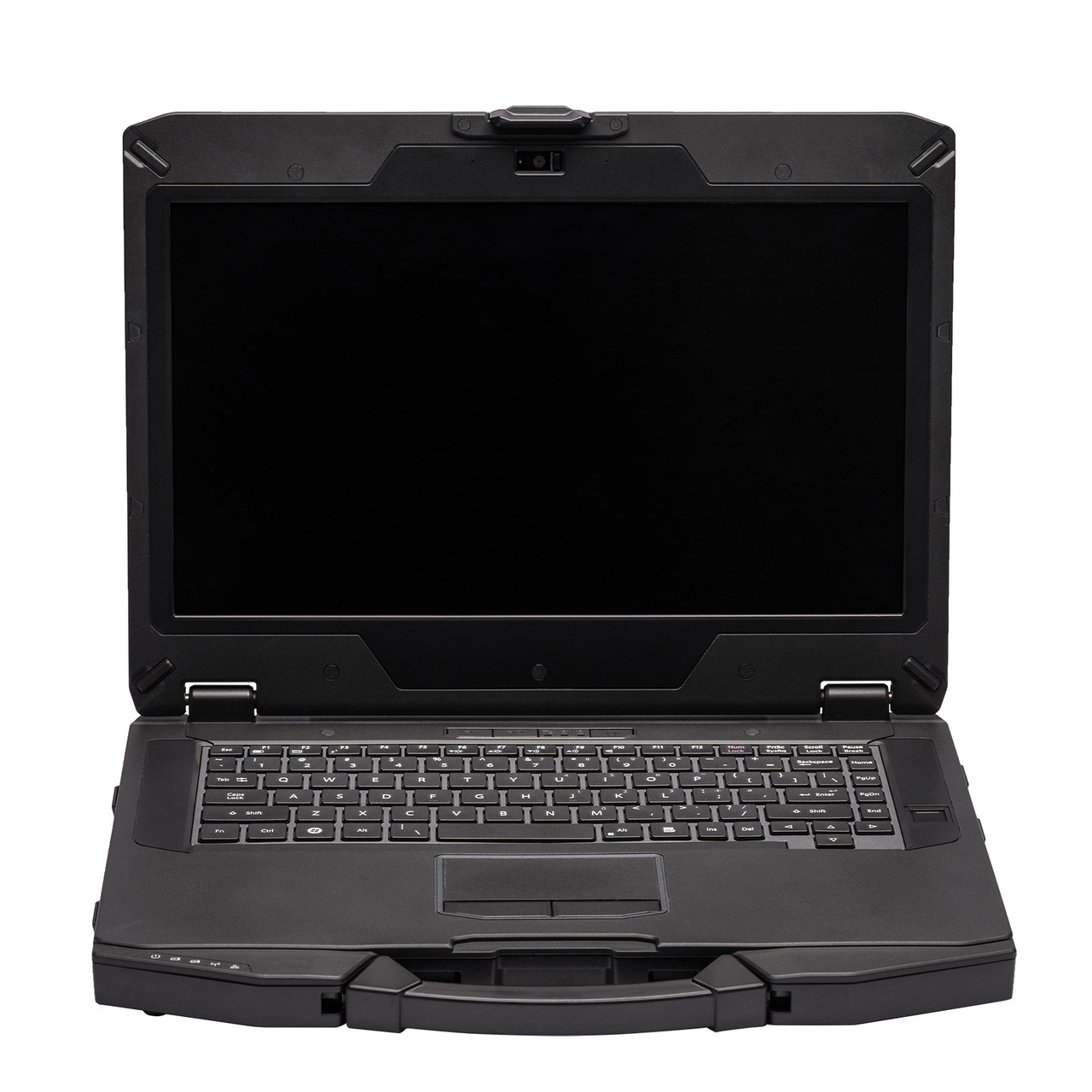 Last, but not least, is the semi-rugged Durabook S14I. This model also has a 14-inch and 1920x1080, high-definition screen. The (standard) S14I features an Intel Core i5-1135G7 2.4GHz - 4.2GHz processor, with plenty of options to upgrade.
Durabook S14I offers the best value if you don't require fully rugged brute strength but If you don't need the brute strength of a fully rugged computer, but also need something tougher than a typical consumer-grade laptop. With its sleek, modern design, it's an optimal blend of toughness and style for your needs.
Equip yourself with the ultimate rugged laptop that suits your particular automotive job. Here's a guide from our experts to help you out. , and you want something new and shiny, this is a great pick.
Still Not Sure Which Option Is Best For You?
Don't worry, we know rugged computers like you know cars. Fill out our Selection Assistance form, and we'll send you a personalized recommendation ASAP.
Until then, rock on, automotive wizards! Thank you for being there when we need you. We'll be here when you need us.
Updated (10/8/23)