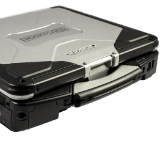 Fully-Rugged
The toughest of Toughbooks, these laptops are built to withstand extreme temperatures, shock, vibration, and just about anything else.
Shop Fully-Rugged Toughbooks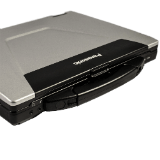 Semi-Rugged
With slimmer, sleeker casing and powerful hardware, these durable laptops offer a less military-grade, more user-friendly experience than their fully-rugged counterparts.
Shop Semi-Rugged Toughbooks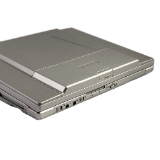 Business-Rugged
Designed for professionals on the go, these small, light computers were built with portability in mind.
Shop Fully-Rugged Toughbooks
Our customers have spoken

The Johnson's are wonderful people to deal with. They go out of their way to make sure that you are satisfied with your purchase.
Ed Figueroa, Woodlynne PD

When you have a need to purchase 10 functional, fast laptops for patrol duty and the Budget only allows for 3 new units, consider Bob Johnson's refurbished units.
Sgt. Sean ODonnell, Sayreville PD

If you are in the market for a Toughbook, you have come to the right place. Look no further. Buy from here and you won't be disappointed.
Communications Sergeant Jerrad Coffin, Army National Guard of the United States
More Testimonials