Posted by Ed Lasher on 7th Jun 2015
We recently sponsored a bourbon barrel at our neighborhood distillery, Painted Stave Distilling in Smyrna, Delaware. This morning Bob and Marisa got to fill it.
I went along and took a bunch of photos.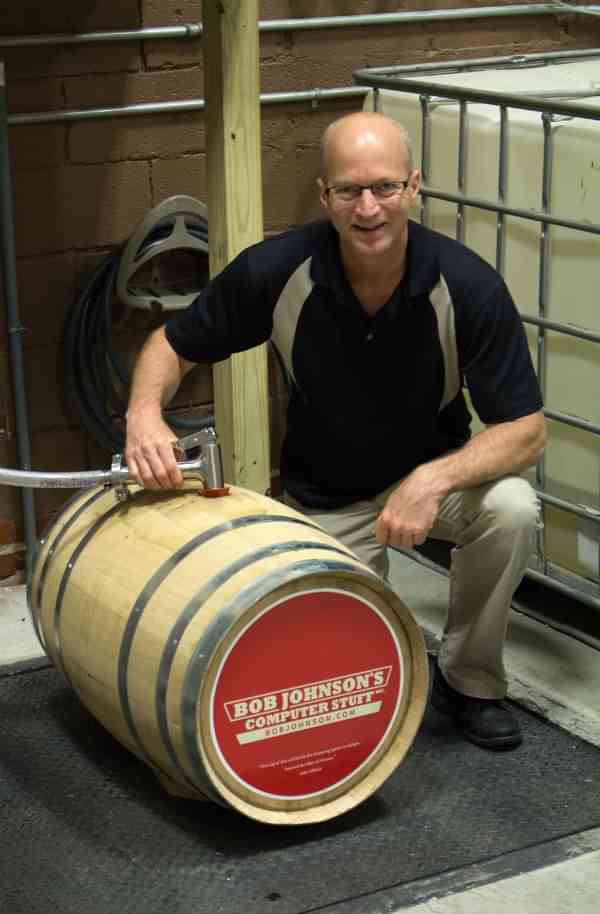 Bob fills his barrel with bourbon.
Bob strokes and talks to his barrel. A bond forms between them.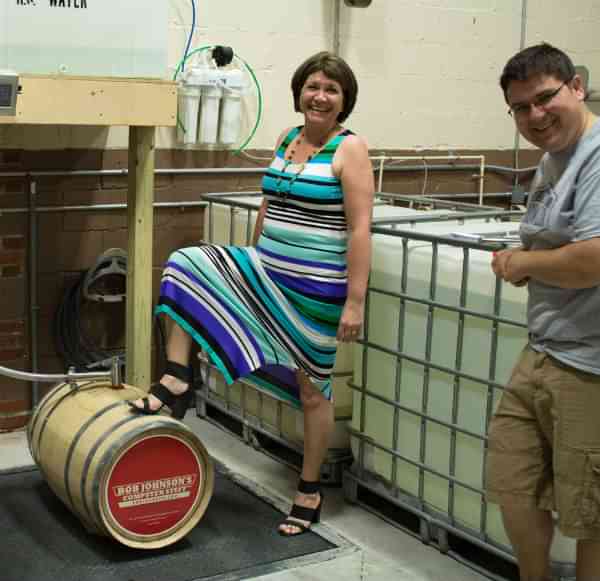 Center: Marisa asserts her dominance over the barrel. Right: distiller Mike Rasmussen smiles for the camera.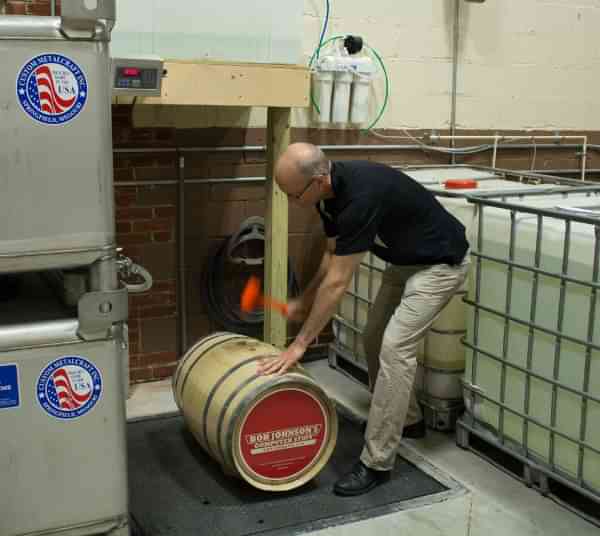 Easy there, Elliot Ness. You're trying to insert a plug, not break the dang thing.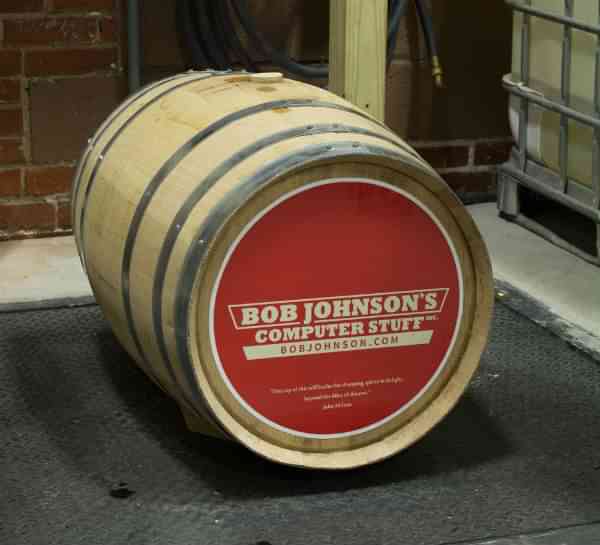 "One sip of this will bathe the drooping spirits in delight, beyond the bliss of dreams." - John Milton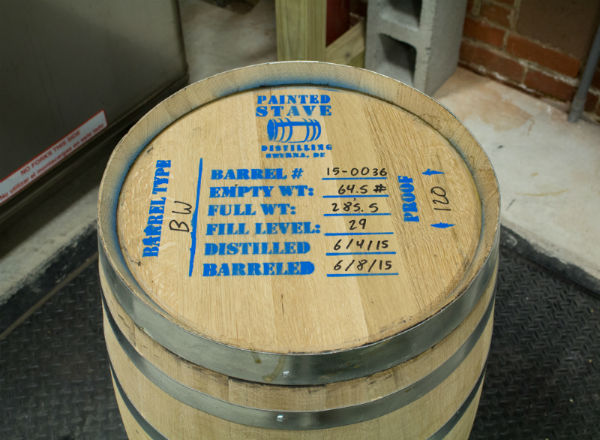 This barrel is made from American white oak.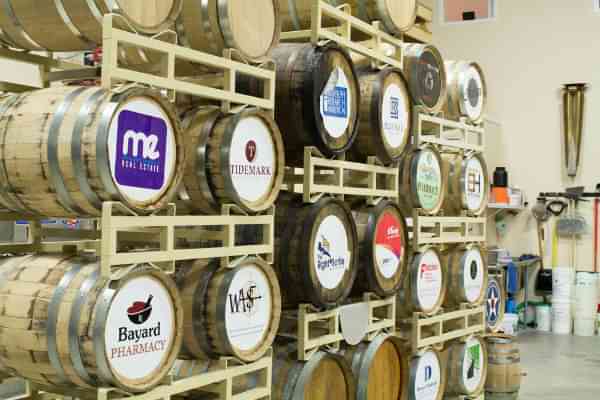 Very shortly our bourbon barrel will be up on display along with the rest of the sponsored barrels. In two or three years, it will be ready to sip.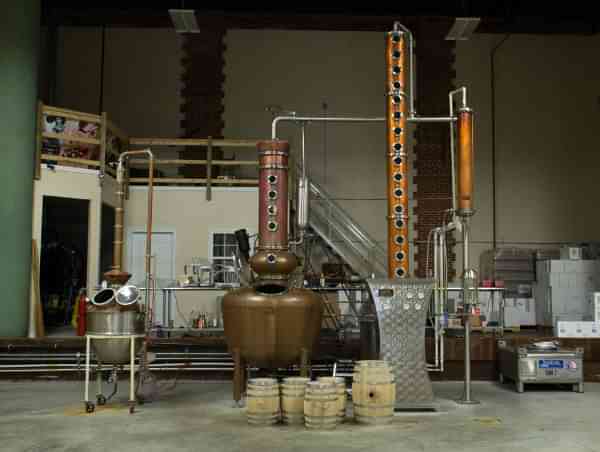 Painted Stave Distilling is located in the old Smyrna movie house.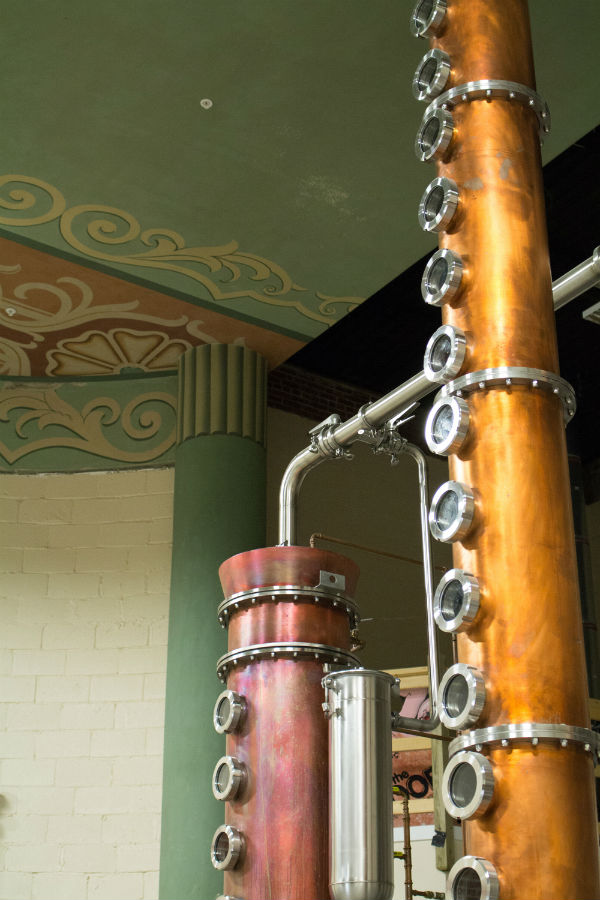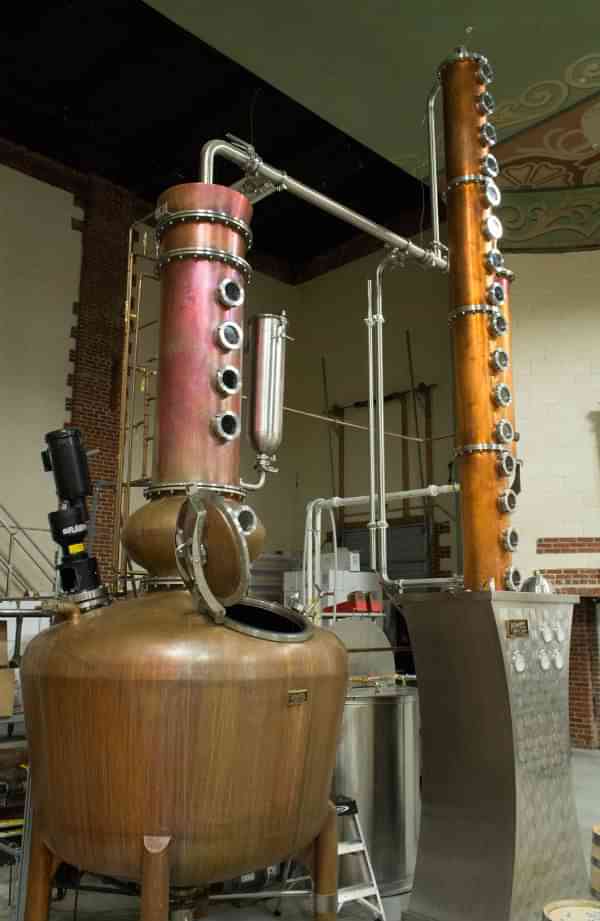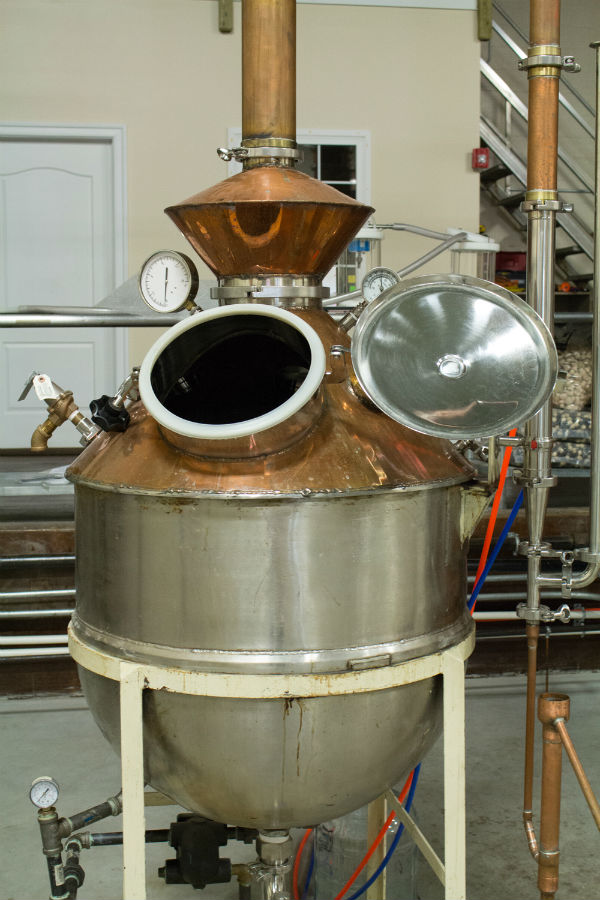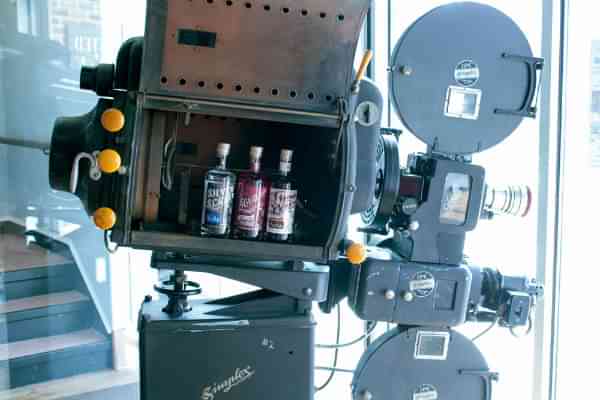 A repurposed movie camera now serves as an elaborate liquor cabinet.
Bonus GIF of Bob letting off steam