Clean, modern look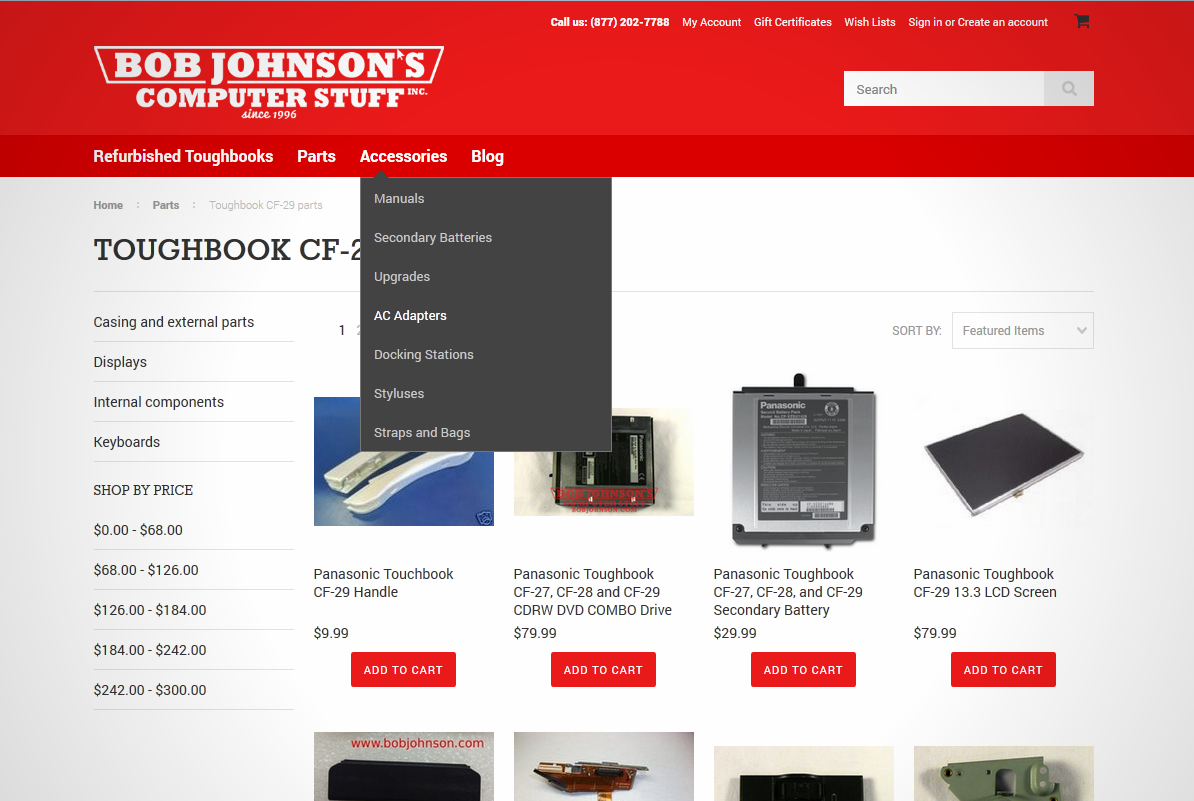 We've improved the design and layout to make bobjohnson.com sharper, less cluttered, faster and easier to navigate.
---
Improved search
Our search box works a lot better now. It's smart, fast, and will get better the more it's used. Our new search box learns from user behavior to return the most relevant results, instantly.
---
Honest product pictures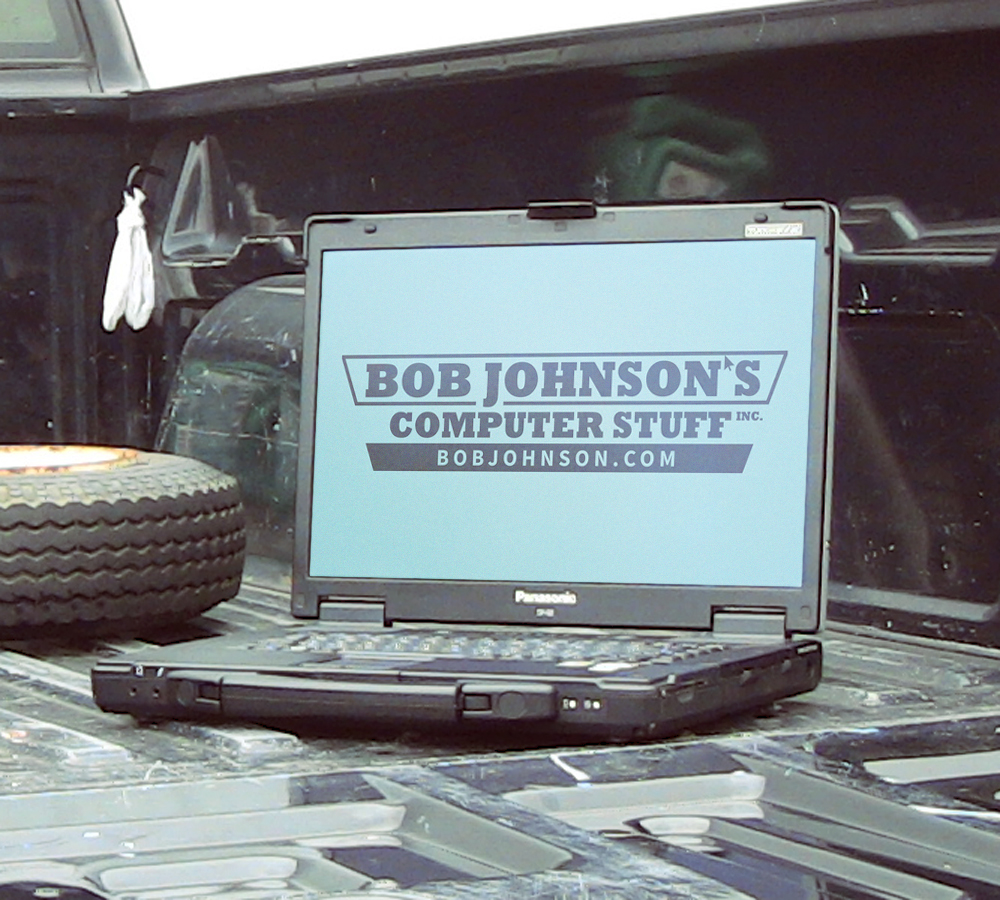 If you've ever bought a refurbished Toughbook online (from us or anyone else), you've probably seen a bunch of product pages featuring pictures of pristine laptops fresh off the Panasonic assembly line. These are promotional photos from the manufacturer, not pictures of refurbished laptops. Up till now, you'd never really know what you were buying.
That's why we've made sure that the first picture you see of any of our Toughbooks is an actual refurbished model from our warehouse. Buying a used computer is no longer a gamble.
---
Smoother shopping experience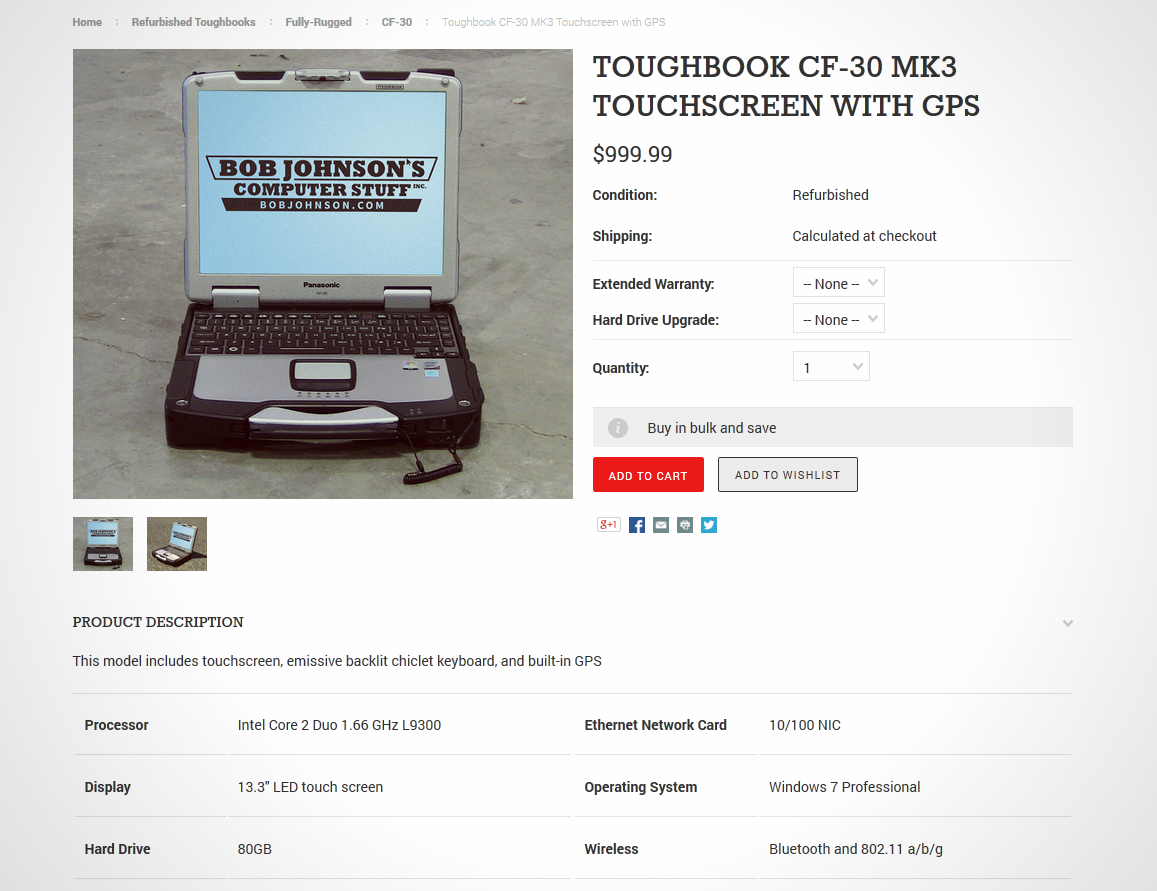 Our old site was glitchy and hard to get around. If you wanted to add an upgrade to an item in your cart you, you had to call us. If you wanted to add an extended warranty, you had to hunt for it. Sometimes you'd finish shopping only to encounter some bug in the system keeping you from finalizing your order. If you ever moved on to some other online store, we understand, and we feel your frustration completely.
The new bobjohnson.com, on the other hand, is rebuilt from the ground up. Every step of the ordering process has been made more convenient, stable and intuitive. A few simple clicks within the product page is all it takes to configure your laptop and warranty coverage. Any changes in price will show up in real time.
---
Resources for the do-it-yourselfer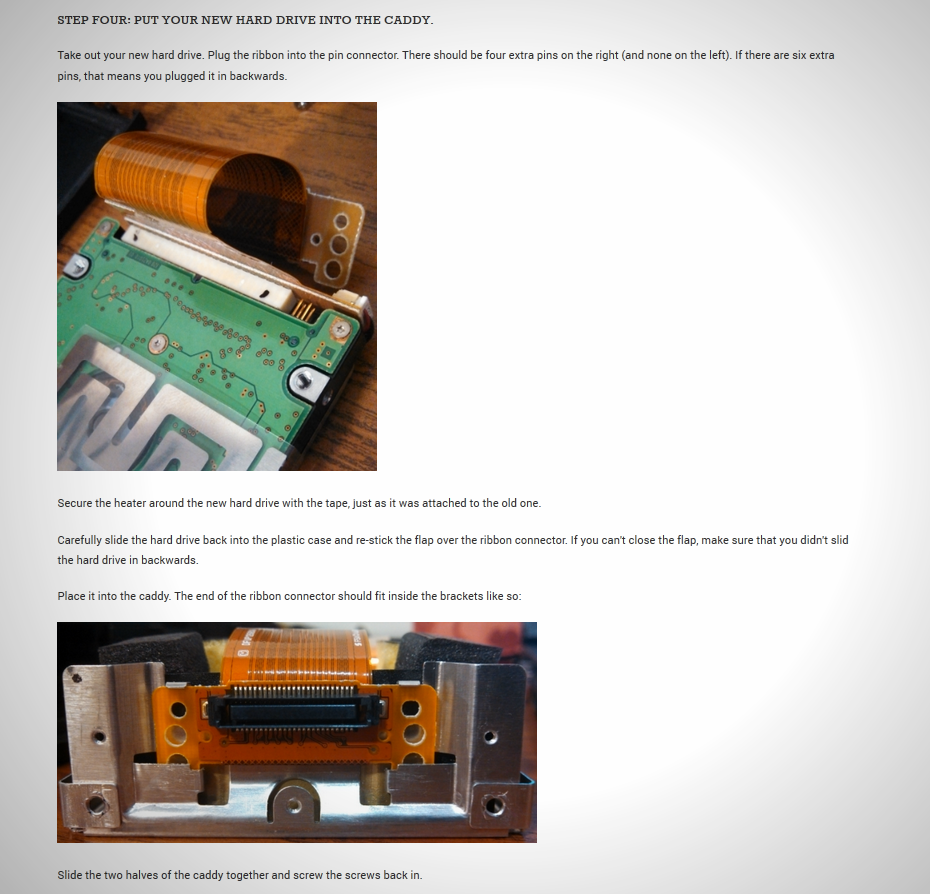 We've always tried to lend a helping hand to those who like to tinker. Now we're trying to up our game. Our old support section has become the DIY center. In addition to our growing catalog of tutorials, we've started adding hard-to-find service manuals as free PDF downloads.
We want the DIY center to become the ultimate go-to reference for Toughbook tinkerers. In order to do that, we'll need your help. If you have a DIY Toughbook tutorial, send it our way. We'll work with any format you want -- Word documents, PowerPoint presentations, videos, Prezi, ANYTHING -- be creative. Any tutorial we post online will include credit to the author and a link (some exceptions may apply). If your tutorial is really something special, we're open to discussing discounts or store credit as a reward.
---
More ways to save money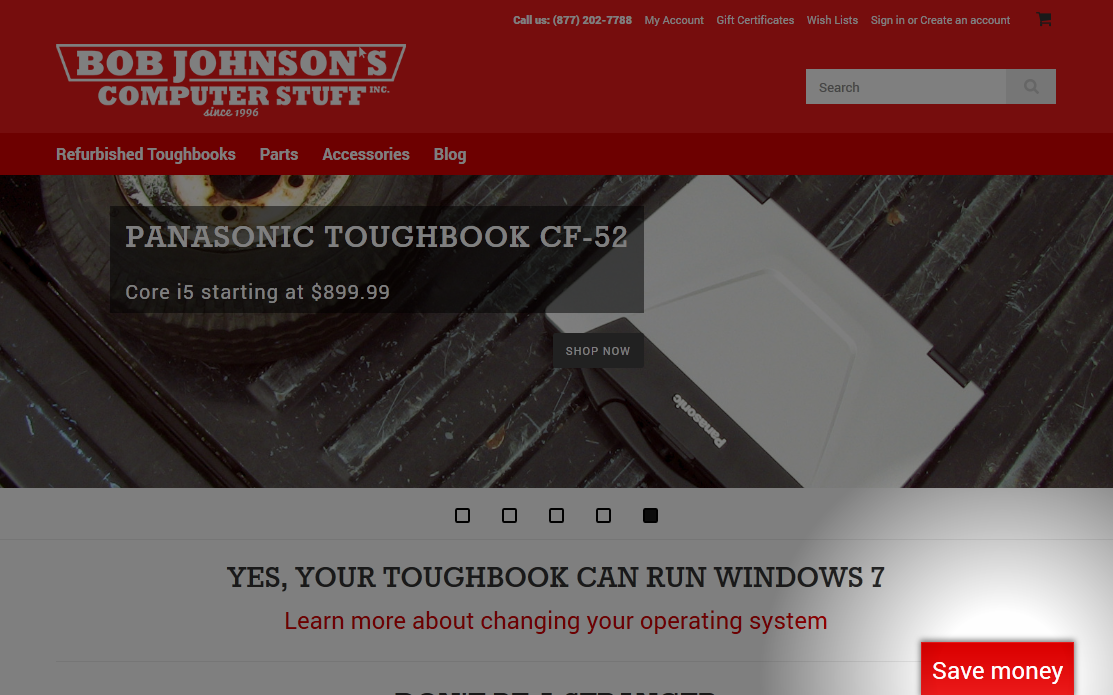 Our prices are absurdly low to begin with, but we decided to go big or go home, adding a ton of new ways to save money. All your old coupon codes and referral cards will still work, and we still offer the same discounts we always have for high-volume orders, but now we've decided to add a handy dandy "save money" button. Give it a click and see what special offers are on the menu today.
Can't find the "save money" button? See if you have an ad blocker running. If you do, try turning it off.
---
We've only scratched the surface
Our new site is loaded with awesome features, way too many to cover here. Browse around and see what you discover!